FundaSpring
Share
Regular price
Sale price
Rs. 299.00
Unit price
per
Sale
Closed
"Everyone is a genius. But if you judge a fish on its ability to climb a tree, it will live its whole life believing it is stupid"
~ Albert Einstein
 It is important, that we as a society understand and tap into the potential of children, identify and nurture their interests and guide them to fulfill their aspirations. Instead of pursuing a career of their choice and interest, a child's aspiration, very often, is fueled by the pressure to meet parental and societal expectations. This partly explains why we see a burgeoning population of students wanting to pursue Engineering, Medicine, MBA, and the likes but not all of them may have a genuine interest and aptitude for such streams. Many students are not clearly aware of their strengths and suitable career options that are available in different sectors. There are careers in different industry sectors with huge economic growth. There are many careers that are available now that did not exist 20 years ago. 

This book is an attempt to show many different opportunities in demand to students and parents so that they make an informed career choices. This book also gives insights into different types of competitive exams for various courses and scholarships available.
This book also aims to share some insights on some key steps in making a personally suitable career choice for every student.
View full details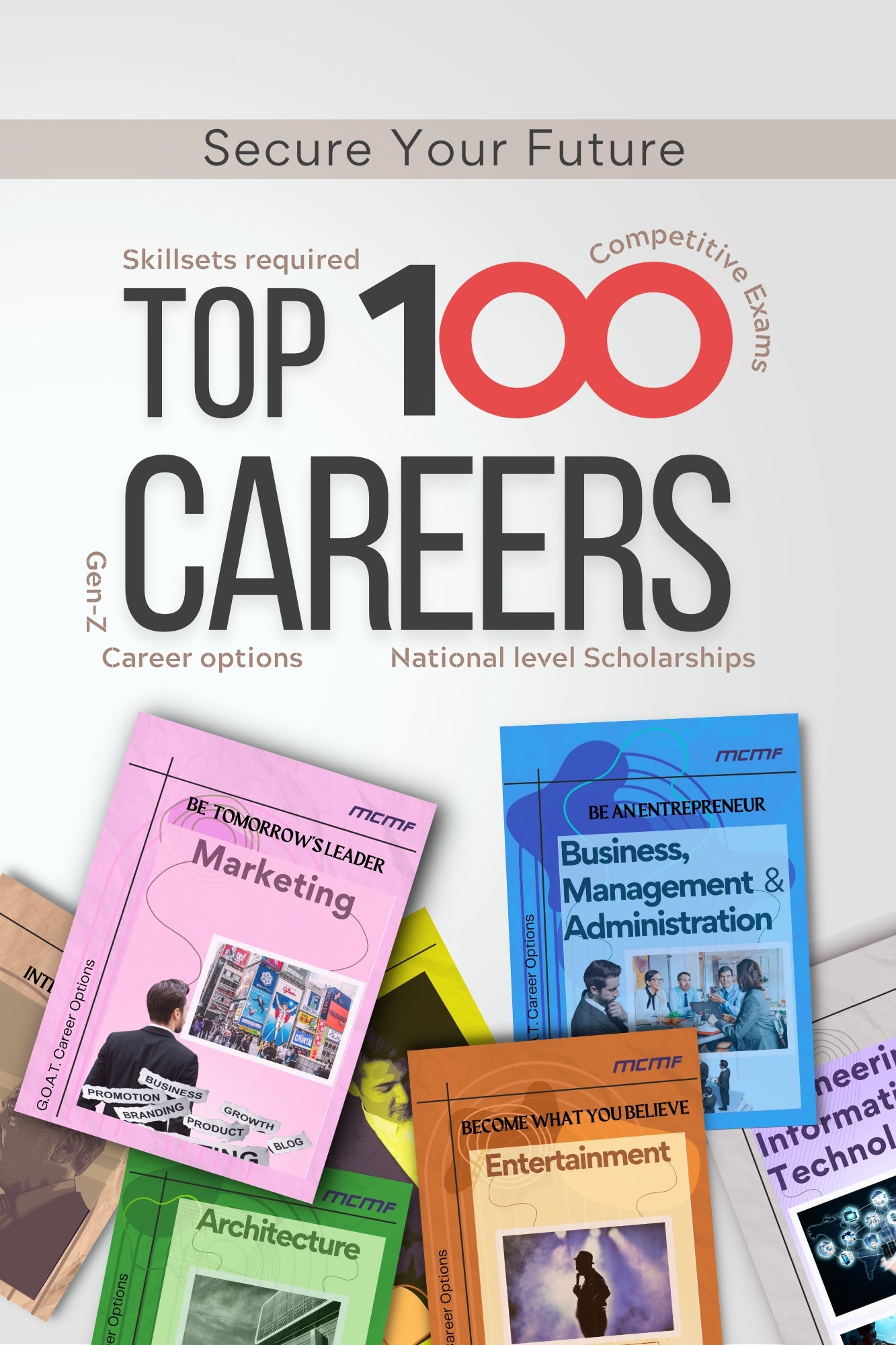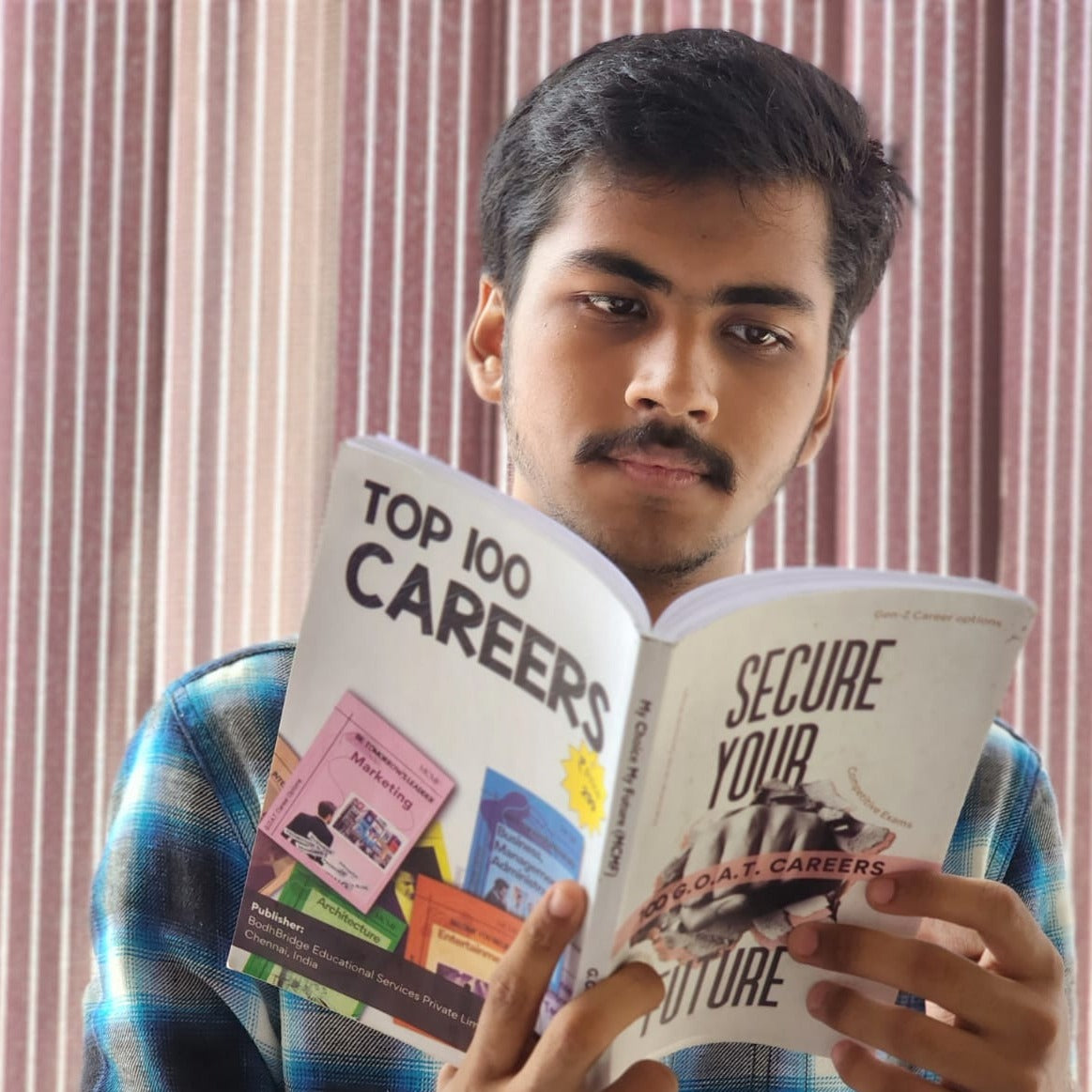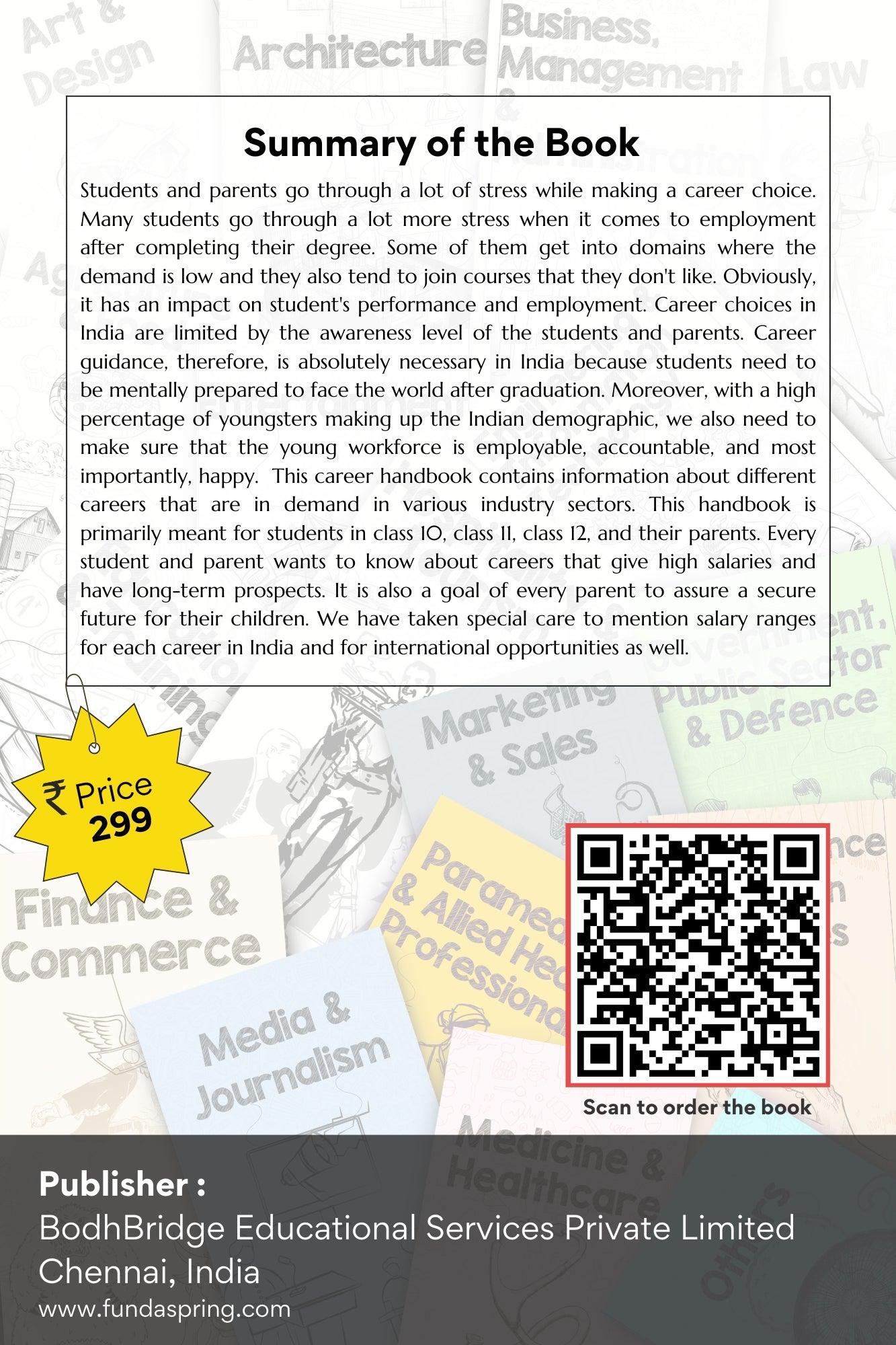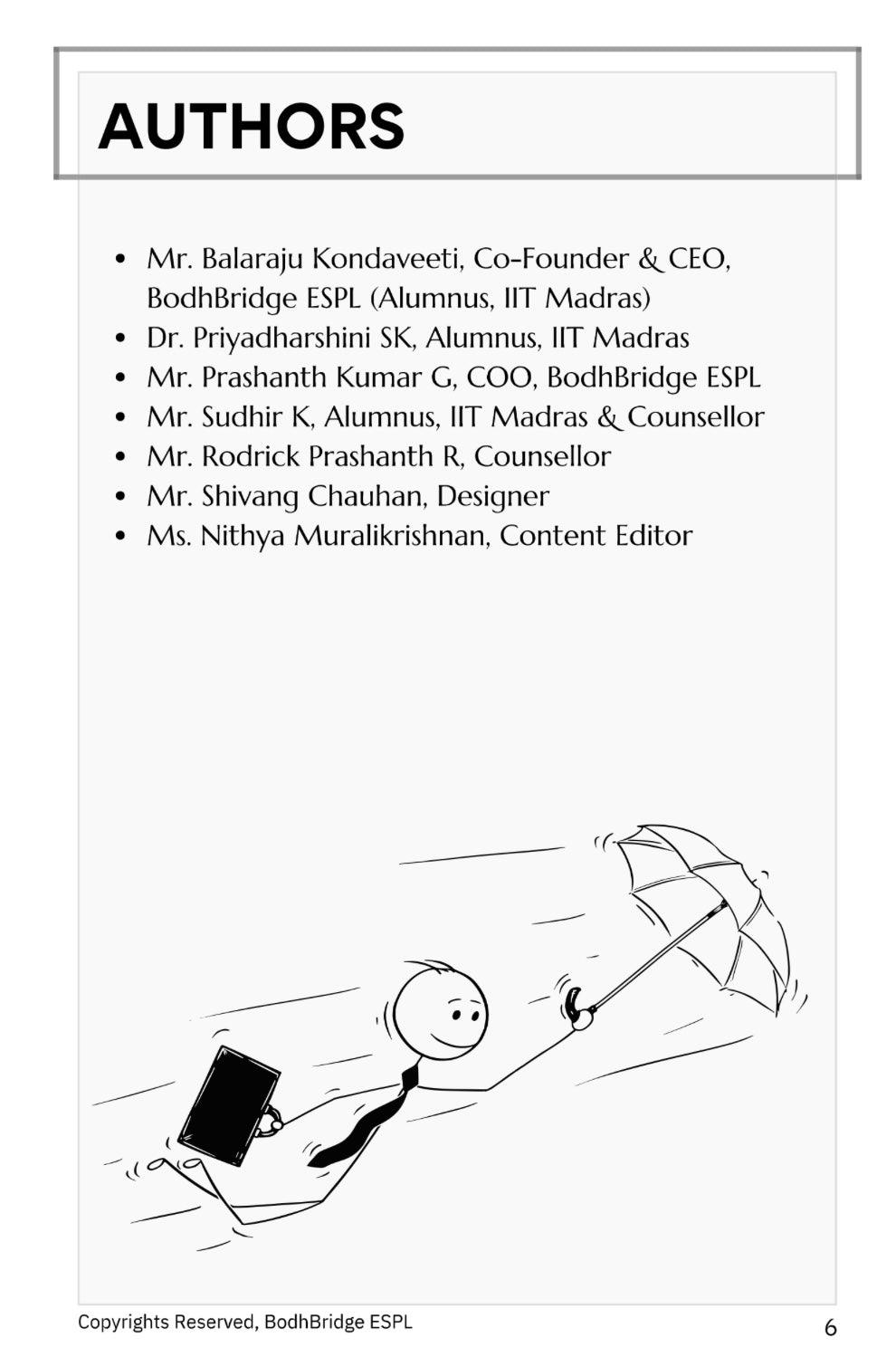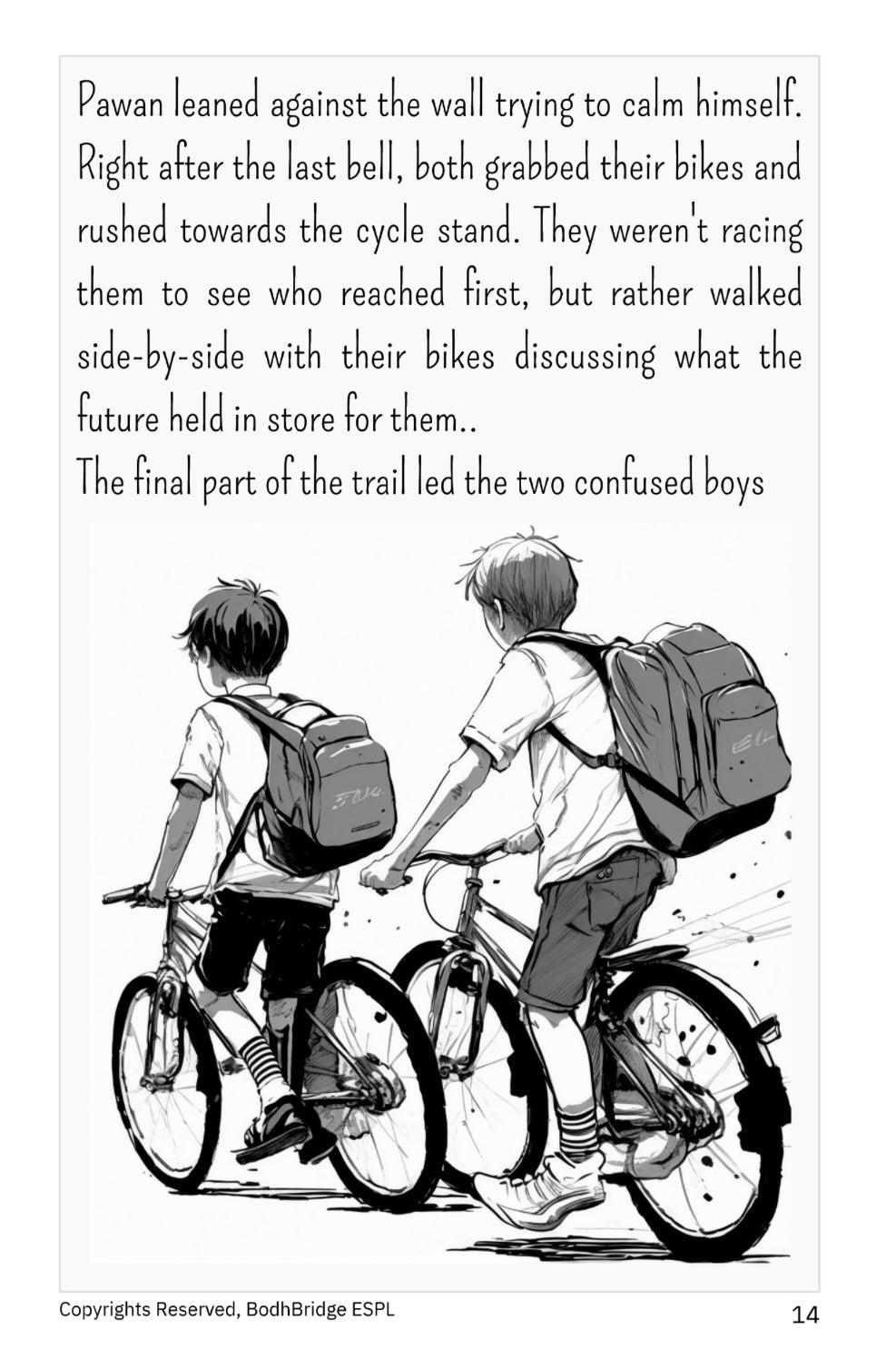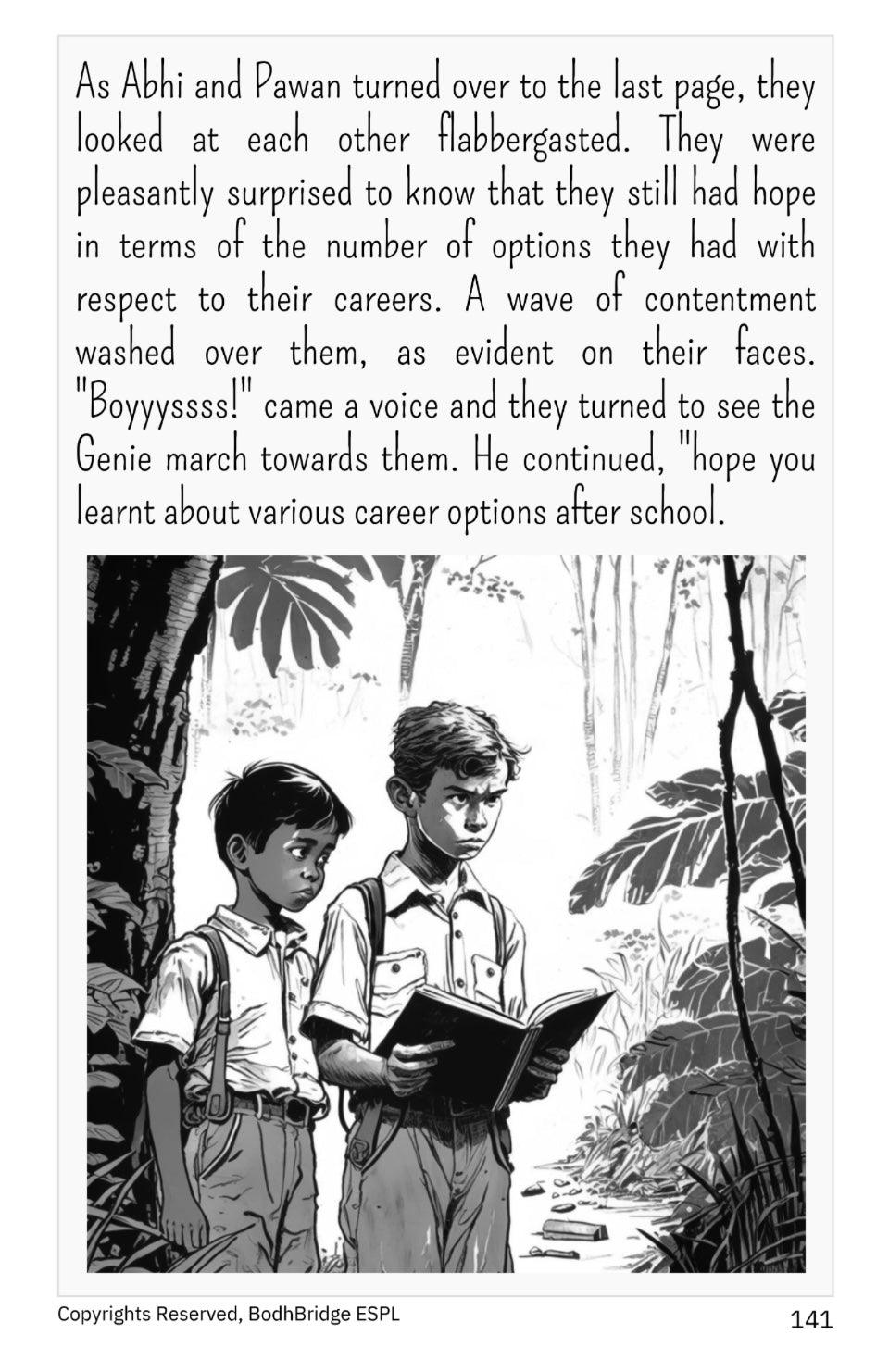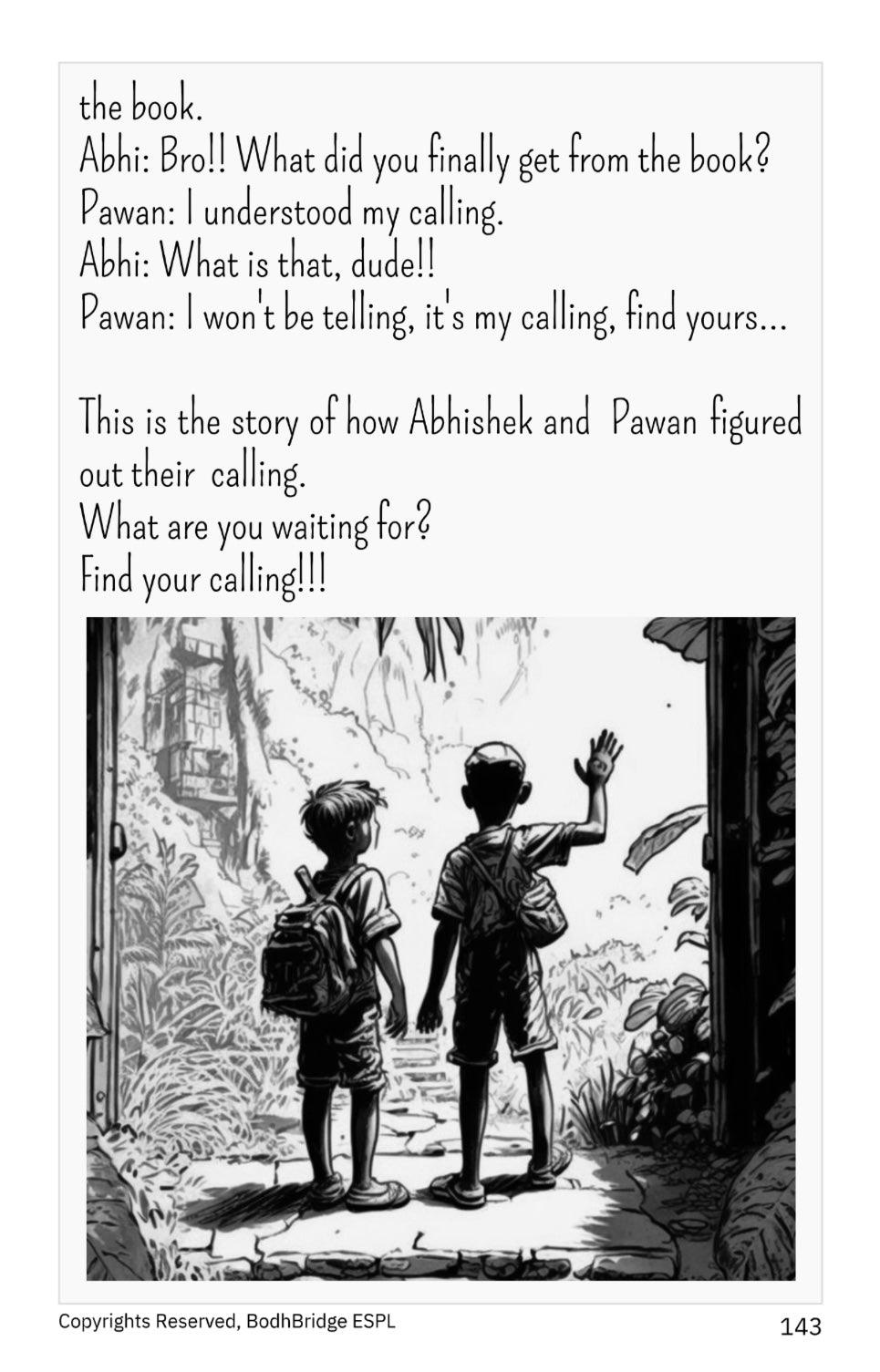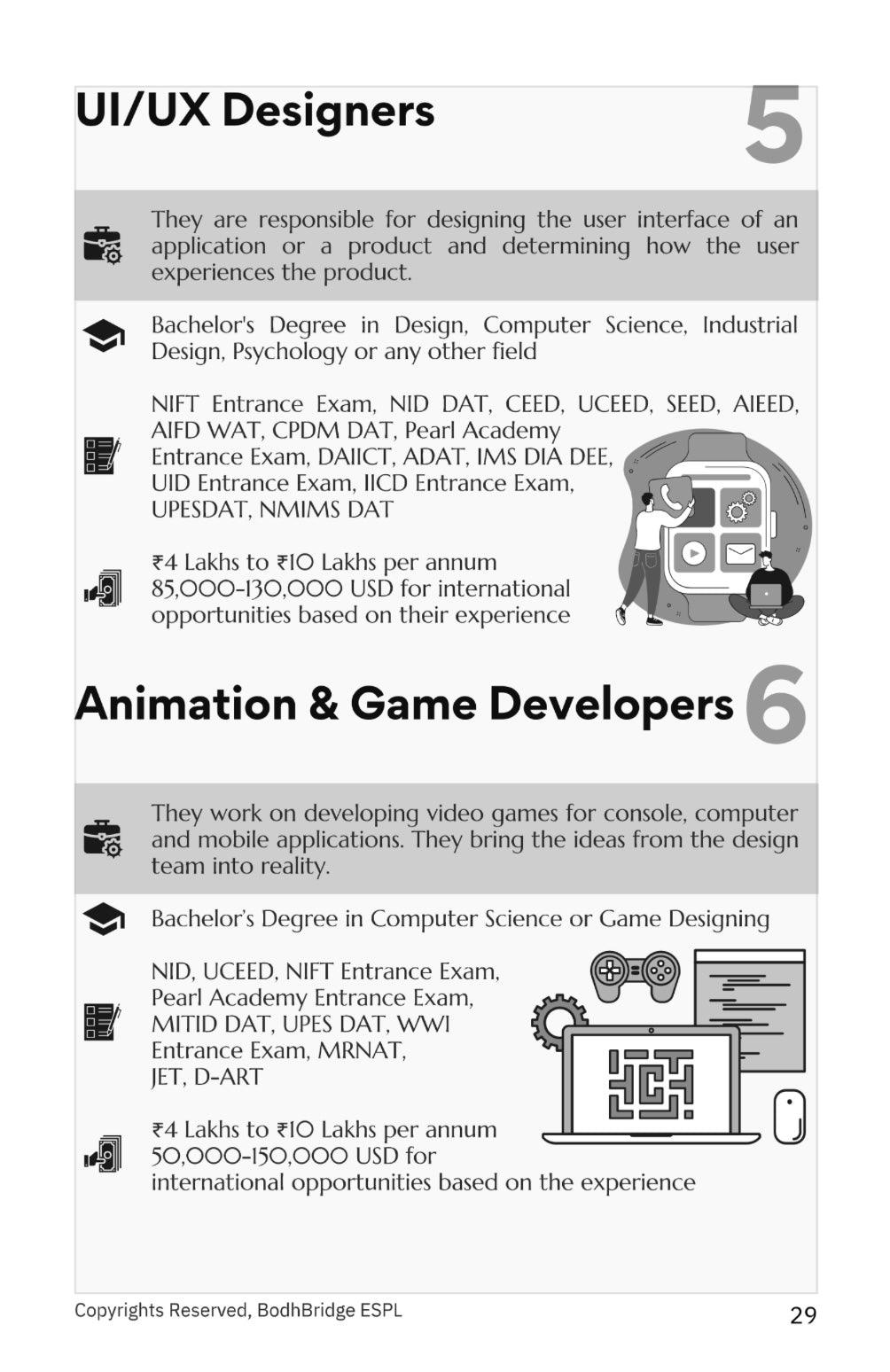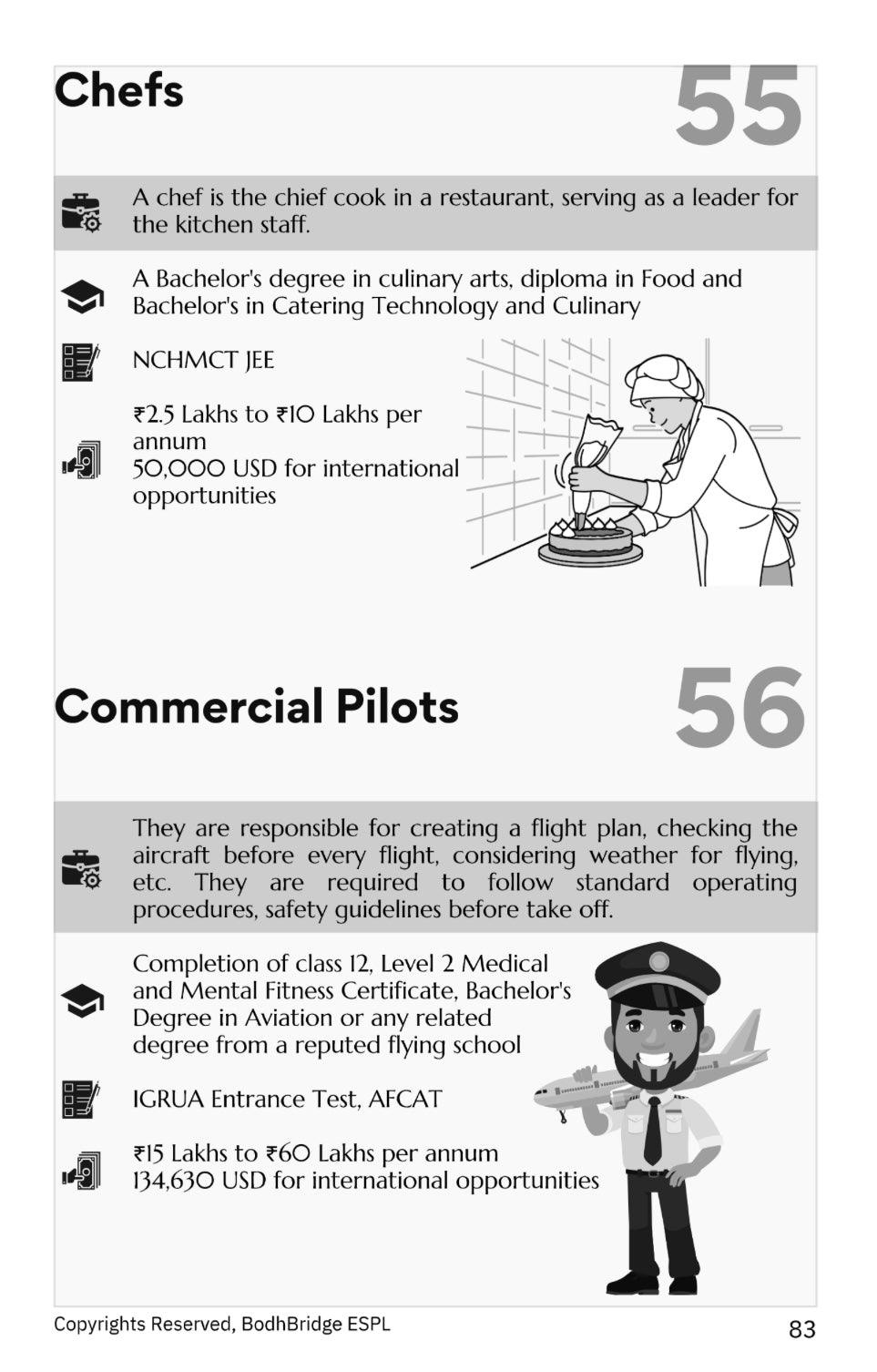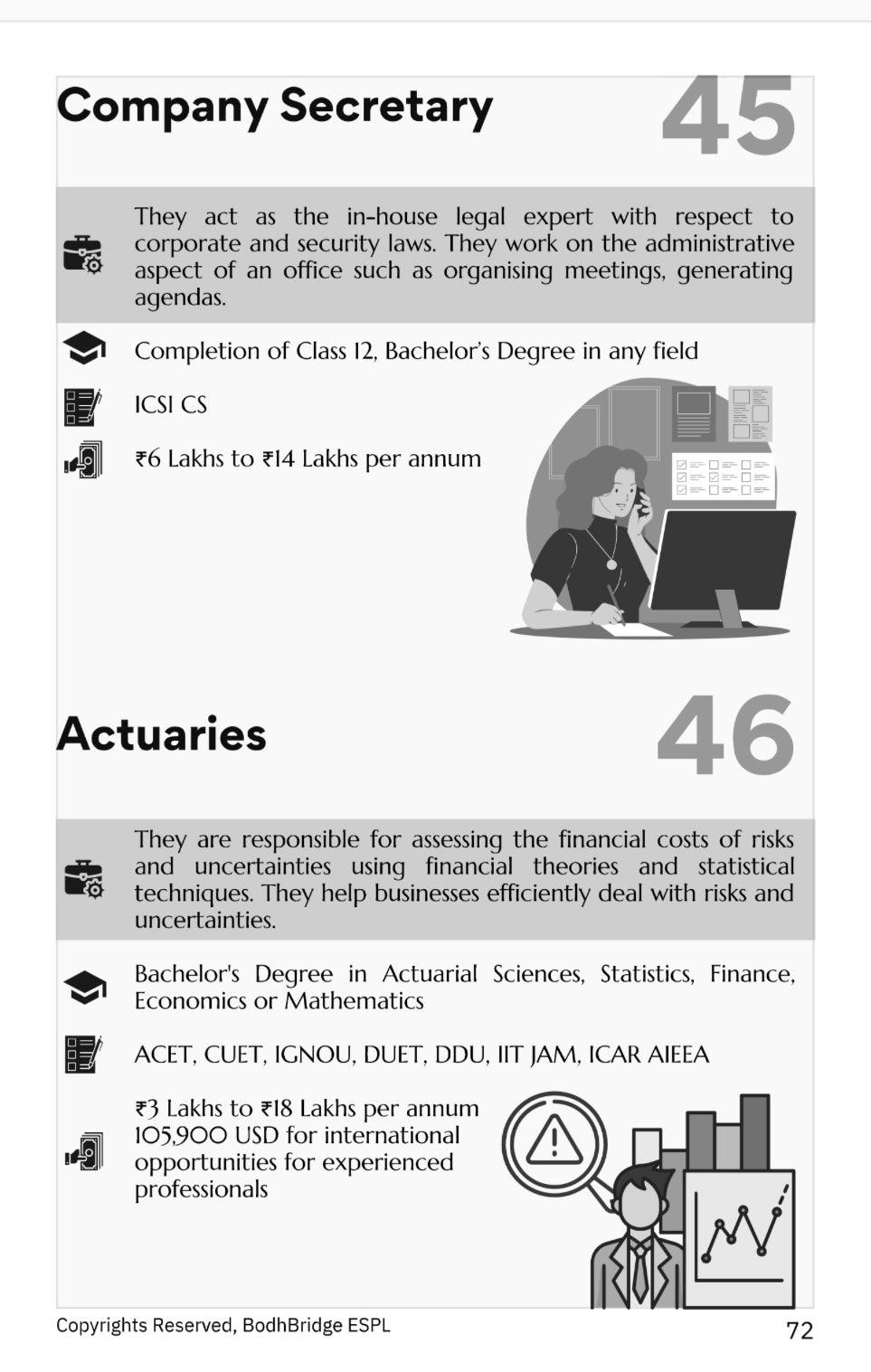 Choice can make you or break you
Go for it, this book is like elder sibling to one's child.
Every student should refer to this before choosing their career
This book is a comprehensive guide for job seekers, providing detailed information about the top 100 careers in the current job market. It's well-organized and easy to navigate, making it a valuable resource for anyone looking to advance their career.
Valuable career list
"Secure Your Career: Top 100 Careers" is a must-read for anyone looking to make informed career choices. The book offers valuable insights into the most in-demand jobs and how to excel in them.
Its really GOAT
"Secure Your Career: Top 100 Careers" is a comprehensive guidebook that provides insights into the current job market, essential skills for success, and analysis of the top 100 careers.